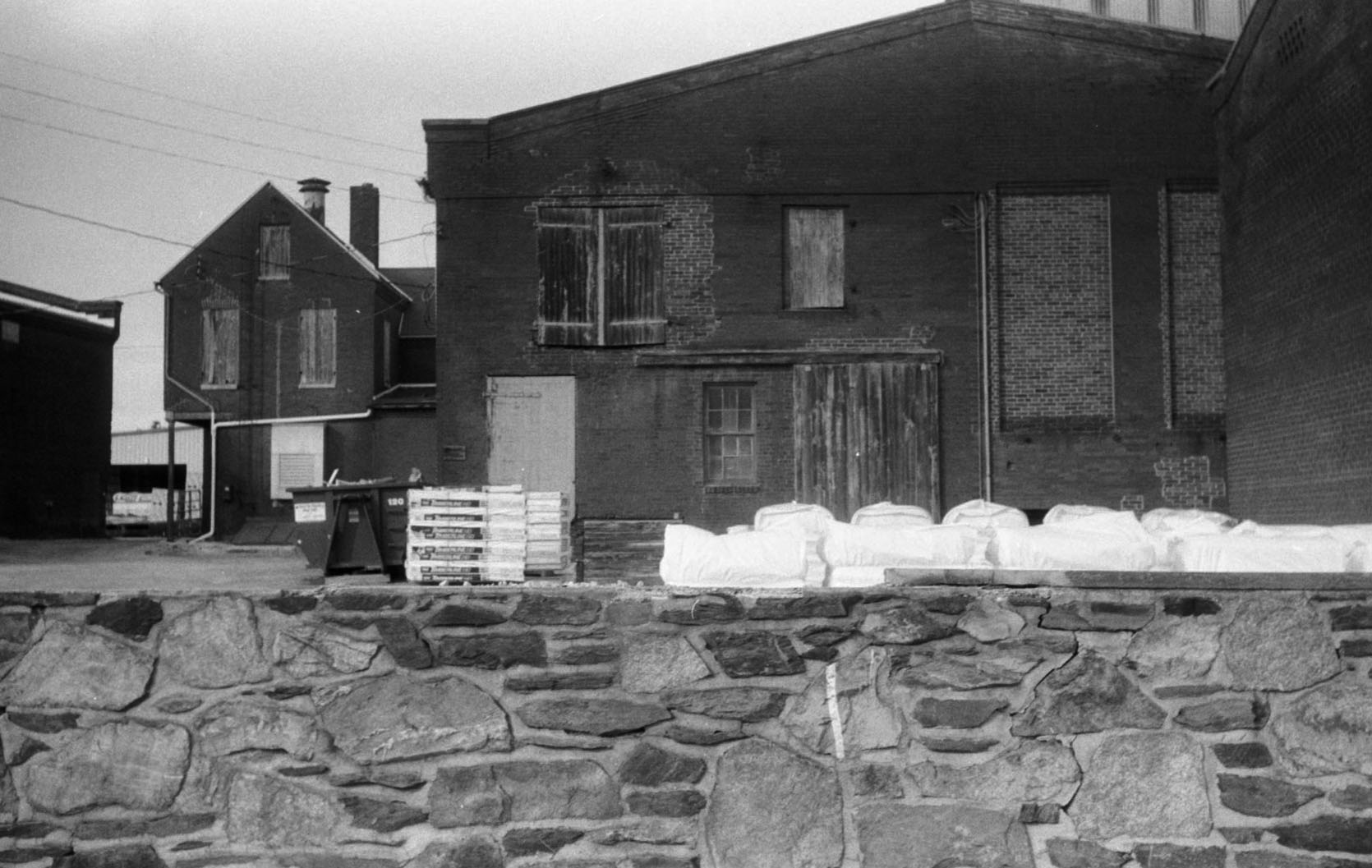 Week 52 - Argus C3 purchased from ebay last year that I've used once before. The camera originally came in a leather case with a strap and I was carrying it around using the strap and the strap broke, causing the camera to crash to a concrete floor. Of course the camera being very sturdy, was not damaged but the film advance became jammed and while trying to unjam it, the sprockets on the film roll were torn. Thus, it was not possible to spool the film onto a Paterson reel and the roll was ruined. I thought I would give it another go, and use the camera to finish up my 2016 Film Camera Project.
The choice of film for this final roll was Film Photography Project's FPP EDU 200, I wanted to stick with a black and white film, since I have a fresh batch of Kodak D-76 mixed up, and I chose the 200 speed film because some of the slower shutter speeds were sticky on the camera. I thought if I shot on a partly sunny to sunny day, I could shoot Sunny 16 and stick with the faster shutter speeds. I ventured out and about town with my camera bag and two other instant cameras on an unseasonably warm winter day this week, excited that I was going to finish this project before the end of the year.
First I drove into downtown and parked, then walked around a couple of blocks near Merlin's Coffee shop, but I was just not inspired by too much there, so I drove out to Codorus State Park's Lake Marburg area. The water is really low right now, exposing some nice textured landscapes that are normally under water. I love shooting at Lake Marburg, especially with black and white films this time of the year. I had also packed my Lomo'Instant camera (the original, not the Wide or the Automat) loaded with the new Fuji Instax MIni Monochrome. The monochrome instant photos came out super and I was excited to see what was going to come out of the Argus C3 after developing. I was mindful of the film advancing on the Argus, so that I didn't have a repeat of the last roll of film with the torn sprockets.
I really enjoyed those couple of hours, I think this time of the year is actually my favorite to shoot, I like the contrasty photos that can be achieved with barren landscapes before the winter snows start falling. There also are not a lot of people around the local parks this time of year, not that I don't want them in my photos, I just prefer the solitude of composing photos surrounded by quiet.
I promptly unloaded the Argus when returning home to get the film developed and scanned for the final blog post on this project before the end of the year. After spending the past year shooting lots of different cameras and films, I'm ready to narrow it down to a few that I really like. For the coming year, I want to focus more on shooting with my instant cameras and getting into to my as yet unused darkroom and make prints. Experimenting with caffenol printing and making cyanotypes is on my list as well. I want to buy less crappy cameras and add just a few higher quality ones that I've had my eye on for a while. I have another year long project lined up that is a bit different than 2016 - look for an upcoming post for the details.